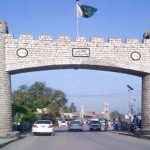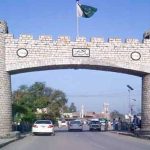 Minister for Planning, Development and Special Initiatives Asad Umar has said that individuals from the service sector should be vaccinated by August 31, or will not be permitted to work.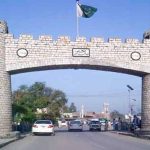 The minister, who also heads the National Command and Operation Centre (NCOC), mandated these directives during a press conference on Thursday. He was joined by Special Assistant to the Prime Minister on Health (SAPM) Dr Faisal Sultan.
According to Umar, all those who work in the service sector, including transport workers, shop keepers, bankers, NADRA employees – or any job which requires dealing with a large number of people – must be vaccinated against the Covid-19 before August 31.
"Students above 18 years of age should also be vaccinated by August 31", he added.
Umar reiterated that those travelling by air from Aug 1 onwards must have received at least one dose of the vaccine.
Additionally, school and college teachers should also be vaccinated by Aug 1 and observed that statistics from last week show that 80 per cent of teachers had been vaccinated in the country.
"Those who are not vaccinated will not be allowed to work. We cannot risk the lives of our children because you refuse to get the vaccine".
Umar elaborated that service sector employees interact with large groups of citizens and can expose them to the virus.
"All these sectors are high risk and have been shut down the most in the past. We want your businesses and work to flourish, we do not want to take away your earnings. We are acknowledging your importance, not punishing you", the minister said to service sector workers.
He emphasised that he wants peoples' homes, businesses and subsequently the society to flourish.