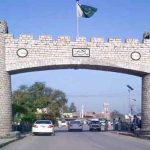 ISLAMABAD: Chief Justice of Pakistan (CJP) Mian Saqib Nisar on Monday has said that Pakistan has detracted from its founder Quaid-e-Azam Mohammad Ali Jinnah's vision.
Addressing a full court ceremony of new judicial year, the top judge said that there is a need to ensure transparency and supremacy of law in the motherland.
He said that the masses are deprived of their fundamental rights as injustice and bad governance have enveloped the entire country.
Earlier, Mian Saqib Nisar had asked ruling party Pakistan Tehreek-e-Insaf (PTI) representative Naeem Bukhari to provide basic educational facilities to everyone.
I want to see one bag, one book and one syllabus across the country.
CJP had also refused to take his salary in the aftermath of a case pertaining to non-payment of dues to employees of Pakistan Works Department (PWD).
"Do not pay me my salary unless and until these employees have been paid their dues," he said.