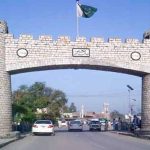 ISLAMABAD: Minister of State for Information and Broadcasting Marriyum Aurangzeb has clarified that PML-N senator Nehal Hashmi's statement about the former Governor Sindh does not reflect the stance of PML-N led government.
In a statement in Islamabad on Friday, she said Nihal Hashmi has expressed his individual opinion.
PML-N Senator Nehal Hashmi had claimed that era of 'terror and dictatorship' has come to an end with the exit of former Governor Dr Ishrat-ul-Ibad, who served for more than 14 years since the government of former military ruler Pervez Musharraf.