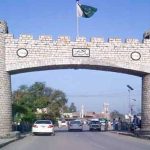 ISLAMABAD – The National Electric Power Regulatory Authority (NEPRA) on Friday approved hike in power tariff by Rs4.85 per unit on account of fuel charges adjustment (FCA) for February 2022.
All consumer categories of distribution companies, except for lifeline customers and K-Electric consumers, will pay the FCA with the bill for April 2022.
The Rs4.85 increase hike in power tariff will put a burden of around Rs38 billion on consumers, including GST.
The said fuel adjustment shall be shown separately in the electricity bills on the basis of units billed to the consumers in the month of Feb 2022 by the XWDISCOs.
The people is expecting from the newly elected Prime Minister Shehbaz Sharif to low down the inflation and prices of daily commodities.
It is worth mentioning that earlier today the Oil and Gas Regulatory Authority (Ogra) has recommended unprecedented hike in the prices of petroleum products of up to Rs129.
The Ogra has given the government two options: keep GST and Petroleum Levy at existing level (zero) and increase the prices of High Speed Diesel and Petrol by Rs51.32 and Rs21.30, respectively.
This will take the price of High Speed Diesel to Rs195.67 and Petrol to Rs171.16.
It also recommend the increase of Rs36.03 and Rs38.89 in the prices if Kerosene and Light Diesel Oil.
The second option is to do away with the exemption on Petroleum Levy and impose flat 17% GST on all petroleum products.