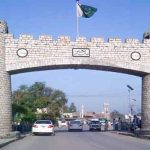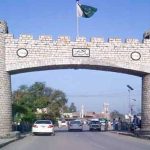 ISLAMABAD: The second coronavirus case of Gilgit-Baltistan emerged on Wednesday, raising Pakistan's tally of total confirmed cases to 20.
The 14-year-old boy, a resident of Skardu, was held at an isolation centre where he tested positive for the mysterious viral pneumonia-like disease caused by the novel coronavirus.
So far 20 Pakistanis have been tested positive for COVID-19 with 15 of them belonging to Sindh, four in Gilgit-Baltistan now and one in Balochistan.
On Tuesday, the first coronavirus case emerged in the Balochistan capital. The 12-year-old patient had arrived in Quetta along with his parents from Iran via Taftan border, head of a government hospital said.
The family belongs to Dadu district in Sindh, said the medical superintendent (MS) of Fatima Jinnah Hospital, adding that parents, three siblings and paternal aunt of the child are tested negative.
One patient has already fully recovered and was discharged from the hospital in Karachi last week.
Meanwhile, Dr Zafar Mirza, the de facto health minister, has said the federal government is looking closely at the changing situation and new cases are being provided with the best medical care.
"No need to worry… the situation is completely under control. The federal and provincial governments are jointly making all-out efforts to protect the masses from coronavirus on war footing," he wrote using his official Twitter handle.
Dr Mirza admitted that the coronavirus cases in Pakistan had doubled in the last 24 hours.
"This is not surprising. Disease has spread in 106 countries. All 19 cases have brought this from abroad. All are stable. There is no evidence of local spread as yet. If we act responsibly we can avoid spread," he wrote.
He also advised the public to observe hygiene by washing hands properly, avoid touching face and keeping distance with sick people.
"The government is working hard to contain the spread, but we all need to take our part in this fight," he added.
All educational institutions in Sindh and Balochistan have been closed till March 13 over fear of the contagious disease's outbreak.
The mysterious COVID-19 virus, which originated in a vet market of the central Chinese city of Wuhan late last year, has since then spread to more than 110 countries of the world, killing over 4,000 and infecting over 115,000 people, mostly in China thus far.
But new outbreaks in Europe, the Middle East and in Asia have fanned fears of the contagion taking hold in poor nations that lack the healthcare infrastructure to cope.
There are growing fears in Pakistan — sandwiched between China and Iran, both hotspots for the disease — over how the country would deal with the outbreak.