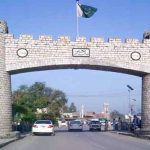 KARACHI: Pakistan cricket team captain Sarfaraz Ahmed has announced the squad for the opening T-20 match against West Indies (WI) to be played at Karachi's National Stadium on April 1.
Addressing a press conference here on Saturday, the Green Shirts' skipper Sarfaraz Ahmed said that new players have been incorporated in team.
He expressed the hope that this series will succeed the way Pakistan Super League third edition (PSL-3) got success.
He also thanked the West Indies cricket team for visiting Pakistan to play cricket.
Let it be known that Pakistan is all set to host the West Indies team in Karachi for a three-match series of the short format kicking off on April 1.
The remaining two matches will be played on April 2 and April 3.