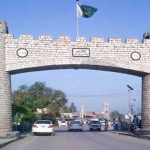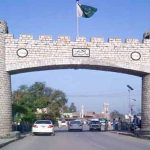 ISLAMABAD: State Minister for Finance, Rana Muhammad Afzal Khan said Monday that there had been no alarming situation in the country regarding domestic borrowing.
Responding to a motion, under Rule 218 in Senate sponsored by PPPP Senator lawmaker Sherry Rehman, on increase in domestic debt of the country, the minister said that efforts were also underway to control trade deficit.
The minister said that there was a mechanism on debt management that limits domestic debt to certain percent of GDP, he said adding that the government had to tell the Parliament if the debt exceeds that particular limit.
He said domestic debt was higher in 2013 when the incumbent government came into power.
He was of the view that it was an ideal situation when import and export figure matched, adding Pakistan needed some time to reach at an ideal position.
He said that borrowing deceased in the tenure of incumbent government while foreign reserve doubled compared to what the government had inherited in 2013.
The minister said that the economy was improving and efforts were underway to control inflation.