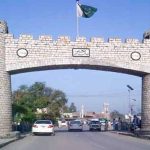 ISLAMABAD: Pakistan Tehreek-i-Insaf (PTI) chief Imran Khan said on Friday that the Supreme Court's (SC) decision to disqualify Nawaz Sharif marks the start of a new era in the history of Pakistan, where justice will be held supreme.
Imran Khan said that he did not harbour any personal grudge against Nawaz Sharif. The cricketer-turned-politician announced a Thanksgiving Day to celebrate the disqualification of Sharif.
PTI chief Imran Khan thanked the Supreme Court and JIT members for ensuring that justice was delivered in the Panama Leaks case, saying that he held no personal grudge against former Prime Minister Nawaz Sharif.
Flanked by PTI leaders, Imran Khan said during his press conference that if the judiciary wanted, the powerful could be held accountable in Pakistan.
"I hold no personal grudge against Nawaz Sharif," he said. "This is not a fight between me and him but a national issue pertaining to corruption," he added.
The PTI chairman invited the public to celebrate on Sunday at Parade Ground in Islamabad, where a large public rally will be held to celebrate Sharif's disqualification.
Imran said that in Pakistan, there were two separate laws for the affluent and the poor. He stated that today people across Pakistan were celebrating since the apex court had provided a ray of hope to the masses.
During his press conference, Imran also praised the members of the JIT who had probed the Sharif family and allegations of corruption against them.
"JIT members are national heroes," he said. "What our JIT has accomplished in 60 days, even this is not achieved in western countries," he added.
The cricketer-turned-politician said that nations were not destroyed because of wars or bombardment but when institutions who were supposed to dispense justice did not function properly.
Imran urged the people of Pakistan to guard their resources since this was the money of the people.
"All of this looted money can be recovered and put to use for education and health," he said. "2.5 million children are out of schools in Pakistan and our kids are also a victim of stunted growth," he added.