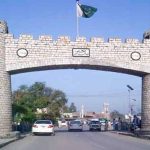 ISLAMABAD: There is no room for 'objectionable' slogans in our society and our homes, said Special Assistant to the Prime Minister on Information and Broadcasting Dr Firdous Ashiq Awan on Friday.
Addressing a function in connection with International Women's Day, the prime minister's aide said that the upcoming Aurat March 2020 should be held without objectionable slogans. "Aurat March should be held without damaging the sanctity of our homes," she said. "Our society does not allow us to raise such slogans."
Women and men from the civil society and all walks of life plan to take part in marches around the country on March 8 to demand rights for females. The march's slogans and placards have been criticised by a section of the society for being crude and featuring offensive language.
Dr Firdous said that it was every individual's right to hold a peaceful protest. However, she said that a handful of people were misleading women by raising objectionable slogans. Dr Firdous said that it was the government's responsibility to empower women.
"If you hold the Aurat March without damaging the sanctity of our homes, I promise you we [government] will stand shoulder-to-shoulder with you," she said.
Reacting to Dr Firdous' statements, PPP Chairman Bilawal Bhutto Zardari's spokesperson Mustafa Nawaz Khokhar said that it had been proven that the PTI was the latest example of the Jamaat-e-Islami.
"We had earlier given the title of 'Good looking Jamaati' to Imran Khan," he said. "The PTI has openly come out against women's rights."
He said that those who thought that the PTI was a progressive party were disappointed. "Sindh government will provide protection to women for Aurat March 2020," he said.