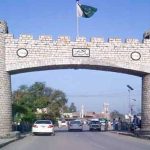 New Zealand Cricket chief David White on Monday said that the board can consider compensating the Pakistan Cricket Board (PCB) for the financial losses it faced after the Black Caps decided to abandon the game with Pakistan at the last minute.
In a statement, David White said that New Zealand Cricket board will also think about playing the canceled matches against Pakistan in the near future.
"At the moment, to speak about the New Zealand touring Pakistan again will be premature," he said.
"Whether it is Pakistan or England [where the team visits], reviewing the security arrangements is the most important step".
David White stated that although the tour was canceled, the NZC and PCB can still have good relations. Additionally, he said that I understand that Pakistanis were hurt and disappointed upon the cancellation of the tour.
"New Zealand Cricket can understand how hurt Pakistani fans are," he said.
Before this, on 17 September Chairman PCB, Rameez Raja did not take the bad news very well while calling the day crazy Chairman PCB said that things with New Zealand will be settled at ICC.
"Crazy day it has been! Feel so sorry for the fans and our players. Walking out of the tour by taking a unilateral approach on a security threat is very frustrating. Especially when it's not shared!! Which world is NZ living in??NZ will hear us at ICC." – Ramiz Raja