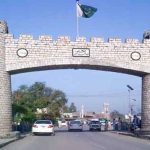 ISLAMABAD: The government has increased the LPG prices by Rs.4.89 per kilogram. The new price of the LPG per kilogram is fixed at Rs Rs233.88.
The Oil and Gas Regulatory Authority (OGRA) has issued notification of the new prices of the LPG. The new price would be implemented immediately.
According to the notification, the domestic cylinder of LPG has been increased by Rs. 57.70 per kilogram. After the addition, the new price of an 11.8-kilogram LPG cylinder has reached Rs. 2,759.89.
It is worth noting that the federal government had kept the prices of petroleum products unchanged two days ago.