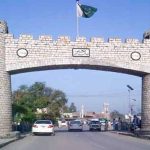 ISLAMABAD: Senators from opposition parties on Monday lashed out at the government over flour and wheat shortages in the country.
Addressing the Senate Pakistan Muslim League-Nawaz (PML-N) senator Pervaiz Rasheed criticized government for exporting more than 0.6 million tonnes of wheat and said that wheat, sugar and dollar crises benefitted owners of planes and kitchens.
Senator Muzaffar Shah demanded investigation to reveal culprits behind the flour crises.
Ameer Jamaat-e-Islami Siraj ul Haq said that government has even increased price of death certificate. He was pointing to an earlier statement by PM Imran Khan in which he said that peace can only be found in grave.
Responding to criticism by opposition parties, government senator Mohsin Aziz acknowledged suffering of public due to flour crises and claimed that situation will significantly improve in next two days.
Chairman Senate summons Minister for Food Security tomorrow to answer questions regarding present crises of flour shortage.