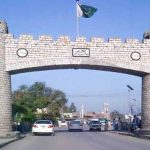 ISLAMABAD: The Federal Minister for Information Fawad Chaudhry Friday claimed that the opposition leaders are not on as good terms with Saudi Arabia as they claim to have.
He was responding to a question about invitation to the opposition leaders to receptions to be hosted in the honour of Saudi Crown prince Mohammad Bin Salman's visit to Pakistan.
He said that the entire nations is eagerly waiting to give warm welcome to the Saudi crown prince and all parties were untied on relations with the Saudi Arabia.
"Only from Saudi Arabia so much investment has come which did not come even in 10 years," said the minister.
He said that Saudi Crown Prince Mohammad bin Salman will be accorded rousing and warm welcome on his arrival in Pakistan.
He said Prime Minister Imran Khan and his Cabinet will receive the Saudi Crown prince and his high-powered delegation at Nur Khan Airbase.
He said a formation of JF-17 Thunder fighter jets will escort the jet of the Crown Prince when it will enter the airspace of Pakistan. He said the Saudi Crown Prince will be given a twenty one gun salute on his arrival.
The Minister said that elaborate security arrangements have been made for the visiting dignitary and his delegation.
He said a banquet will be held at the Prime Minister House in honor of the visiting dignitary. Prime Minister Imran Khan and Saudi Crown Prince Mohammad bin Salman will also address on the occasion.
Later, joint working groups of both the countries hold meetings on various ventures of bilateral cooperation. He said Board of Investment will sign a number of Memorandums of Understandings to enhance cooperation between the two countries.
He said Saudi Arabia is going to build two new cities and the government of Pakistan will try to get maximum jobs for Pakistani labour.
Fawad Chaudhry said that on Sunday, a banquet will be held at the President House, where President Dr Arif Alvi would confer the highest civil award on Mohammad bin Salman.
The Minister said a Supreme Coordination Council led by Crown Prince Mohammad bin Salman and Prime Minister Imran Khan will be launched during the visit for effective coordination and follow up to achieve mutually agreed objectives.