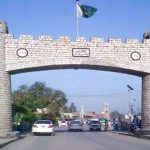 Speaking animatedly at the Insaf Lawyers' Forum on Friday, PM Imran Khan alleged that the PML-N was handing out money to its supporters to muster support for its anti-Government movement. He also lashed out at the opposition parties for sticking together "when they are being called to account for their crimes."
"I want to tell their supporters to take money and even eat their qeemay ke naan: but stay inside," he said.
The prime minister also hit out at Nawaz and Maryam Nawaz's spokesperson Mohammad Zubair for comparing the PML-N supremo to deceased Iranian leader Ayatollah Khomeini.
Taunting the PML-N chief, the prime minister jokingly remarked that one of his ministers "cried" when she came to know that Nawaz was suffering from so many diseases.
Taking another swipe at the PML-N, the prime minister targeted leader Talal Chaudhry over a recent incident in which he was roughed up.
PM Imran Khan said the real reason Nawaz always had problems with the military leadership was because they know about his crimes. The prime minister said he, on the other hand, enjoys good relations with the armed forces because the intelligence agency knows about his lifestyle.