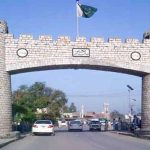 PESHAWAR (Khyber News) : Police have arrested two people for trespassing on the BRT corridor and beating up guards. A police official said that two...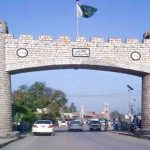 PESHAWAR (Khyber News) : PM Imran Khan on Thursday inaugurated the ruling (PTI) flagship project, BRT. He got a briefing on the functioning of the...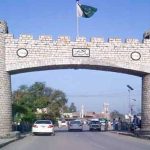 BRT project, the flagship project of the PTI-led KP government, will be launched today.PM Imran Khan with KP CM Mahmood Khan will inaugurate the...
RAWALPINDI (Khyber News) – COAS Qamar Javed Bajwa spoke on telephone with Bill Gates –...
Army chief General Qamar Javed Bajwa will visit Saudi Arabia this weekend, seeking to calm...
WELLINGTON: New Zealand announced it was shutting down its largest city, Auckland, after four new...
ISLAMABAD (Khyber News) : PM Imran Khan on Tuesday spoke to Bill Gates to discuss...
NZ Reports First Locally Transmitted COVID-19 Case After 102 Days New Zealand reported 4 new cases...
ISLAMABAD (Khyber News) – Former supremely talented all-rounder Afridi reckoned that Azhar Ali required to improve his batting ability to help Pakistan level the...
LAHORE: (Khyber New) Shoaib Malik will be a part of the Pakistan squad in Southampton on Saturday to be accessible for the three-match...
LAHORE (Khyber News): Waqar Younis has openly admitted that the defeat in the opening Test against England was 'shocking' further explaining that the team...