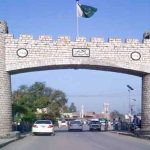 Pakistan may trade with Afghanistan in rupee, a move that can ease the country's burgeoning current account deficit. Minister of Finance and Revenue Shaukat Tarin told the Senate Standing Committee on Finance that trade with Afghanistan would be in rupee now as the new government wanted to save its dollar reserves.
Commenting on the development, Pakistan Businesses Forum Vice President Ahmad Jawad said it was a good move for Pakistan's importers too, to deal in rupee.
"In a currency swap arrangement, countries that buy from each other pay in their respective currency at a pre-determined exchange rate instead of trading in US dollar. This helps save foreign exchange and strengthens their currencies."
He said the government must form a task force with representatives of the commerce ministry, State Bank of Pakistan and Federation of Pakistan Chambers of Commerce and Industry (FPCCI) to prepare a list of countries with which Pakistan could consider trading in rupee.
"While it is negative in terms of US dollar inflow into Pakistan, it is not a huge amount," said Topline Securities economist Atif Zafar.
Moreover, it would strengthen diplomatic relations with Afghanistan, which was more important right now, he added.