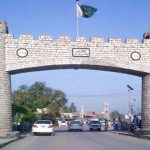 DUBAI: International Cricket Council (ICC) has announced Sunday latest one-day international (ODI) rankings in which Pakistan are at number eight with 89 points.
West Indies are at number nine with 86 points, which means the competition between two former world champions to qualify for ICC World Cup (WC) 2019 gets tougher.
It is worth mentioning here that ten teams will play WC 2019 and top eight teams by September 30 will qualify in it directly. The remaining two teams will be selected after qualifying round.
In this situation, the upcoming 3-match ODI series between Pakistan and West Indies will play a key role in deciding the top eight teams as the chances of losing team will drop to qualify for the WC.