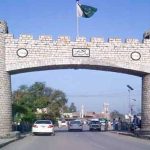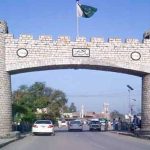 ISLAMABAD: Rejecting India concerns, Pakistan has said that it is fully committed to implement the China-Pakistan Economic Corridor (CPEC) project as it would benefit the entire region.
The statement issued by Foreign Office spokesperson in the backdrop of Indian External Affairs Minister Sushma Swaraj in which she said that India is against this project and it is unacceptable for India.
The 3,000-km corridor running from Pakistan`s southern Gwadar port on the Arabian Sea to China`s western Xinjiang region, was launched in April during President Xi Jinping's visit to Islamabad despite India's strong objections.
Indian Foreign Minister Sushma Swaraj told a news conference in New Delhi on Sunday that Prime Minister Narendra Modi raised the CPEC issue during his visit to Beijing and told the Chinese leadership that it was "unacceptable".
The Indian government also summoned the Chinese envoy to protest.
Advisor to PM on Foreign Affairs Sartaj Aziz said in Islamabad on Sunday that Pakistan`s "enemies" will not succeed in sabotaging the project. He said Islamabad is committed to the venture despite New Delhi`s objections.
The economic corridor, a network of roads, railways and pipelines, will pass through Pakistan s southern Balochistan province. The corridor is part of China`s plans to create a new "Silk Road" to markets in the Middle East and Europe.