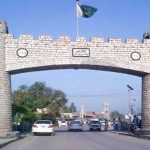 ISLAMABAD: Pakistan has condemned another abhorrent act of desecration of Holy Quran in Denmark.
In a statement on Monday, the Foreign Office said recurrence of such acts is a troubling manifestation of growing hatred, racism and phobia against Muslims and their faith.
It said such acts call into question the efficacy of legal framework behind which Islamophobic hide and incite hatred with impunity.
The Foreign Office said right to freedom of expression cannot be used as a smokescreen to deliberately denigrate the Holy Scriptures or personalities of any religion.
The Foreign Office urged the international community to develop legal deterrence with a view to preventing and prosecuting such acts, in line with the responsibilities and duties enshrined in international human rights law.