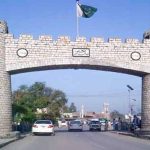 RIYADH: Prime Minister Muhammad Nawaz Sharif said that Pakistan had a deep commitment to the unity of the Muslim world, and to the promotion of interfaith harmony and dialogue.
During his interaction with Saudi King Salman Bin Abdulaziz, US President Donald J. Trump and other leaders from the Arab and Islamic countries who gathered here for the first Arab-Islamic-American Summit, the prime minister said that being the frontline state, Pakistan had rendered remarkable sacrifices in the global fight against terrorism, said a Foreign Office statement.
Expressing his pleasure to be part of the Summit, the prime pinister said the choice of Saudi Arabia as the venue for the first Arab-Islamic-American Summit was appropriate, given the reverence and respect that the entire Muslim world has for this land of the Holy Prophet (Peace Be Upon Him).