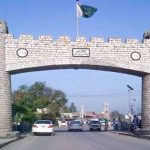 UNITED NATIONS: Pakistan has been elected as member of the NGOs Committee of the United Nations Economic and Social Council and as member of Executive Board of the UNICEF.
In her tweet post, Pakistan's Permanent Representative to the United Nations Dr. Maleeha Lodhi said the success shows how much international community repose confidence in Pakistan.
Maleeha Lodhi said as a member of the Committee on NGOs, Pakistan will continue to enhance cooperation with civil society organisations working alongside governments to improve the lives of people across the world.