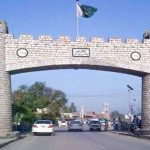 Pakistan has been elected, for a three-year term,  a member of the United Nations' Human Rights Council. Foreign Minister Shah Mahmood Qureshi said Pakistan's re-election was a reflection of the international community's confidence and trust in its commitment to a progressive national and global human rights agenda. In a tweet, he said this is the fifth time Pakistan has been elected to the premier UN body since its establishment in 2006.
Pakistan's Permanent Representative to the UN Munir Akram said the country has made an important achievement in the international sphere. While Pakistan made it to the Council, Saudi Arabia failed in its bid. China and Russia were elected to three-year terms as well.
Human rights groups hailed the snub to Riyadh, which deals a blow to the kingdom's attempts to improve its image in the international community.
Pakistan and Uzbekistan were elected with 169 votes while Nepal was also elected with 150 votes.
Saudi Arabia was the only country up for election that failed to be elected, mustering only 90 votes.