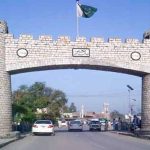 ISLAMABAD: Foreign Minister Shah Mahmood Qureshi has emphasized on unity and sense of purpose at international level to triumph against Covid-19.
Addressing a virtual SCO Council of Foreign Ministers Meeting on Wednesday, he said in context of Covid-19, there must be no discrimination against any segment of society on religious, racial or ethnic grounds, nor should any community be stigmatized and targeted.
The Foreign Minister said there should be frequent and regular interaction among our Ministries of Health to share best practices and learn from each other's experience.
He said we should develop mechanisms for pooling scientific and technical resources for joint research on a vaccine and possible cure for the virus.
Shah Mahmood Qureshi said Shanghai Cooperation Organization countries should exchange views and perspectives on supporting the economically vulnerable sections of the society.
He said Pakistan's proposal for the establishment of an SCO Joint Working Group on Poverty Alleviation and Center of Excellence merits consideration.
He said we should enhance further cooperation between our hospitals and laboratories and work on formalizing the SCO Hospital Alliance.