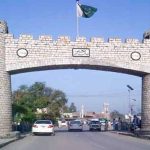 BALI: International Monetary Fund (IMF) chief Christine Lagarde on Thursday confirmed that Pakistan has formally requested for financial assistance from the global monetary body.
In a statement, Lagarde said that an IMF team would visit Islamabad in the coming weeks to initiate discussions for a possible bailout for the shaky economy of Pakistan.
Lagarde met with Finance Minister Asad Umar and State Bank of Pakistan Governor Tariq Bajwa, who are attending the fund's annual meeting in Bali.