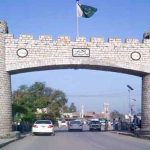 Pakistan health authorities have issued a Congo virus warning after a man died of Crimean-Congo haemorrhagic fever (CCHF) in Karachi.
In the advisory, the Health Department asked the authorities to take precautionary measures for the Congo virus.
They fear that the virus could spread in the country on Eid-ul-Azha, due to an increase in contact with animals. "The Congo virus could be transmitted from infected animals to humans," it said.
A cut in the hand during slaughter causes the virus to enter the human blood. The deadly viral disease can be spread by norovirus. Cattle, goats, and sheep mainly cause the spread of the virus, further in the advisory.
The department also directed hospitals to form isolation wards.
It has been instructed in the advisory that doctors and health workers posted in the isolation wards should take precautionary measures. Awareness banners should be displayed in the cattle market regarding the prevention of Congo virus.