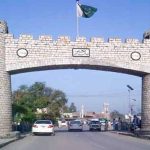 KARACHI: The Pakistan hockey team has announced to not participate in the forthcoming Asian games in protest over the non-issuance of their due daily allowance.
"The players have not yet received the daily allowance for the training camp held for Champions Trophy," said national side's skipper Rizwan Senior. "We won't participate in the Asian Games if we aren't given our due daily allowance."
The national side's training camp was scheduled in Holland for the Champions Trophy.
"It's not a revolt we are asking for our due right," Rizwan added.
Senior player Imran Butt said that the team has conveyed their decision to the team management.