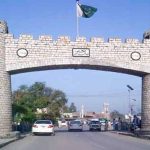 ISLAMABAD: Foreign Office says Pakistan is persistent against terrorism and will not be scared of cowardly acts.
Foreign Office spokesperson in a statement said, the nation of over 200 million Pakistanis is undeterred in defense of the motherland.
He said the enemy will be given an effective and befitting response.