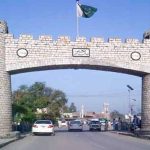 Australia's first female Muslim senator has called out political racism, insisting "we can build a future for each and every one of us".
Mehreen Faruqi delivered her first speech as Greens Senator for New South Wales (NSW) on Tuesday, in which she compared her experience as a migrant to Australia from Pakistan in 1992 to those arriving today.
"While I did feel welcomed when we arrived here, migrants coming to our shores today would not be able to say the same. The last 26 years have seen governments erode support for newcomers as bigotry and xenophobia has been allowed to flourish," she said, according to SBS News.
Senator Faruqi criticised politicians for "creating and fanning racial divisions", singling out comments on "African gang" violence as an example.
"You can't condemn racism and then in a warm glow of self-congratulation allow deep-rooted structures of discrimination to remain in access to healthcare and public services, in our prisons and justice system and in our immigration system," she said.
She revealed she had personally been subjected to "thousands" of racist and sexist messages.
"The existence of racism, sexism and other discrimination is not new but what has changed is it legitimisation, normalisation and encouragement in the media and in politics," she said.
Senator Faruqi said she would bring "determination" and a "trouble-making streak" to the Senate, adding: "We can build a future for each and every one of us, no matter where we come from, no matter the colour of our skin, our religion, our gender or sexuality, our bank balance or our postcode. I hope I can make you proud."
Her inaugural speech came a day after she was sworn in to Parliament, filling the casual vacancy left by Lee Rhiannon.