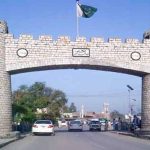 KARACHI: Pakistan on Friday received $1 billion from Saudi Arabia as second tranche of $3 billion promised for balance of payment support, taking State Bank's foreign exchange reserves to $8.2 billion.
According reports, the State Bank of Pakistan received $1billion from Saudi Arabia, while the third and final tranche of $1 billion would be received in January, 2019.
Prime Minister Imran Khan and his economic team managed to clinch a financial package worth 6 billion US dollars from Saudi Arabia during his last visit to Saudi Arabia, which included 3 billion US dollars for the balance of payment support and another 3 billion US dollars for import of oil on deferred payments.