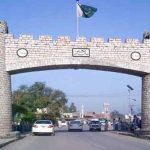 ISLAMABAD: The Foreign Office (FO) on Friday summoned the acting deputy Indian high commissioner to Pakistan over the Indian violations along the Line of Control in Kashmir.
According to media reports, Pakistan lodged a protest over the repeated violations by India along the LoC.
FO's Director General for South Asia and Saarc Dr Mohammad Faisal informed the Indian diplomat that a 65-year-old woman was killed due to Indian firing along the LoC on January 11.
Another five were injured due to Indian aggression since the beginning of the year, he said.
According to the FO, India committed 70 LoC violations in the first 12 days of the year and 1,900 violations in 2017.