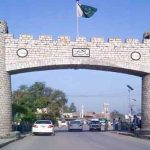 KARACHI: The two arch-rival teams, Pakistan and India, will face-off against each other in the Blind Cricket World Cup on Friday (today) at Ajman cricket ground in the United Arab Emirates (UAE).
The world cup is being played in Pakistan and India but the match between two arch-rival teams moved to a neutral location after Indian government refused to send its team to Pakistan.
Pakistani blind cricket team are leading the points table after registering back-to-back victories against Bangladesh and Nepal. They are followed by India and Sri Lanka.
Earlier this week, team manager Zeeshan Abbasi said that they are ready to face India. "We are fully prepared to face India in a decent way, no matter we will be playing India in UAE there will be no added pressure on us," he said.
"It is going to be a very important of the event for us and I have urged the players to demonstrate higher level of cricket keeping in view the strength of our opponents. It will be a tough match, rather the most toughest of the event and collective efforts and hard work will be the key to success," he added.