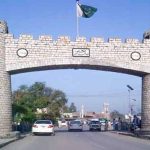 ISLAMABAD: Pakistan on Friday urged India to end cross-border skirmishes and respect the 2003 ceasefire agreement to avoid the situation from deteriorating further.
The spokesperson for the Ministry of Foreign Affairs Nafees Zakaria during a regular media briefing in Islamabad said that India's show of power at the borders highlighted double standards of its government.
He reiterated that Pakistan would continue to support Kashmir's freedom movement morally on every international platform until the decades-old conflict was resolved as per the resolution of the United Nations (UN).
"Terrorism is a huge challenge for Pakistan", Zakaria said and added that the government was aware of Islamic State (IS) presence and the activities of Taliban in the neighbouring of Afghanistan.
The FO Spokesperson said, currently, Pakistan was dealing with both homegrown and border terrorism and the world must acknowledge that.
He also informed that Pakistan has extended an invitation to Afghan Chief Executive Dr Abdullah Abdullah to visit Islamabad in the near future.
Regarding the Nuclear Suppliers Group (NSG) – a 48-nation club dedicated to curbing nuclear arms proliferation by controlling the export and re-transfer of materials that could foster nuclear weapons development – he said Pakistan's bid to enter the group received great acceptance and respect in its recent meet.
Pakistan has said on several occasions that it has the expertise; manpower, infrastructure, as well as the ability to supply NSG controlled items, goods and services for a full range of nuclear applications for peaceful uses.