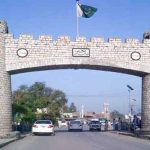 ISLAMABAD: Foreign Secretary Aizaz Chaudhary said that India was not responding positively over our peace efforts as Pakistan intend to restore good relations with India, Afghanistan and Iran for peace while there was no space for terrorists in the country.
Addressing to a seminar in Islamabad foreign secretary underlined the Pakistani nation's relation with Kashmiri people and said that Pakistan was implementing UN resolutions over Kashmir but India escaping to holding talks over the issue.
" Pakistan's efforts to root out terrorism before the world, however Present government is giving priority to restore good relation with neighboring countries along with intension of peace in Afghanistan and Iran," he said adding that if some pending issues existing there that would be solve through dialogue.