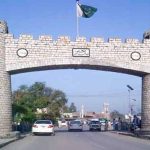 ISLAMABAD: A member of the Pakistan's diplomatic staff in Jalalabad has been shot dead outside his residence, a spokesman for the Foreign Office said here on Monday.
Rana Nayyar, who worked as an assistant with the diplomatic mission, was gunned down by unknown attackers riding on motorbike outside his house in Jalalabad, Afghanistan. he added.
Strongly condemning the murder, the spokesman demanded of the Afghan government to enhance security of Pakistan's diplomatic staff.
A senior Afghan official had been summoned to the Foreign Office to receive protest over the murder of Pakistani diplomatic official in Jalalabad.