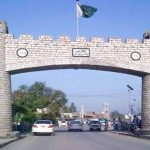 ISLAMABAD: Pakistan confirmed 31 more deaths from novel coronavirus in one day as the nationwide tally of fatalities has jumped to 834 and positive cases surged to 38,799.
According to the latest figures by the National Command and Operation Center (NCOC), 1,581 persons have been tested positive for COVID-19 in 24 hours.
Sindh remains the worst-hit province by the pandemic followed by Punjab, Khyber Pakhtunkhwa and Balochistan.
Till now 14,201 coronavirus cases have been confirmed in Punjab, 14,916 in Sindh, 5,678 in Khyber Pakhtunkhwa, 2,457 in Balochistan, 921 in Islamabad, 518 in Gilgit-Baltistan and 108 in Azad Kashmir.
Patients are under treatment at quarantine centers of 462 hospitals where 7,295 beds are available.
Pakistan has so far conducted 359,264 coronavirus tests and 14,878 in last 24 hours. 10,880 coronavirus patients have recovered in the country whereas many are in critical condition.
Prime Minister Imran Khan said the situation is under control across the country, warning in the same vein that the number of cases will inevitably rise.
PM Imran said that according to an earlier official projection, the number of cases was 52,695 until May 14.
The number of deaths were estimated to be 1,324 until the mid of May, said the prime minister.
Meanwhile, the prime minister said that due to the effective planning by the government, the rates of daily use items will not rise in Ramadan.