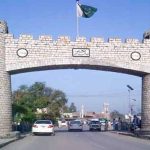 ISLAMABAD: The Embassy of Pakistan in Kabul on Sunday stated that going forward it will not only limit the number of visas to Afghan nationals but will also only grant visas to the elderly, patients, women and businessmen.
A statement was issued from the embassy in the aftermath of a gang swindling money from visa applicants outside the embassy.
The embassy spokesperson said that the policy will remain unchanged until the Afghan government takes action on the matter.
The statement reiterated that the visa service will fully resume after a probe in conducted into the matter.