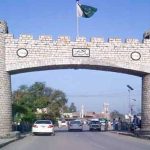 ISLAMABAD: Foreign Secretary Tehmina Janjua has said that Pakistan is ready to work with regional countries under the umbrella of SCO to effectively eliminate the menace of terrorism from the region.
She was inaugurating meeting of the Legal Experts Group of the Shanghai Cooperation Organization–Regional Anti-Terrorist Structure (SCO-RATS) in Islamabad today.
The Foreign Secretary said Pakistan is cognizant of the threats posed by terrorism, separatism and extremism to our region and beyond. Pakistan has lost thousands of its citizens and law enforcement personnel and suffered economic losses of over 120 billion dollar.
She said despite human and financial losses, our resolve to fight the menace of terrorism has not diminished.
Tehmina Janjua said through comprehensive efforts, over the past several years, supported by a firm domestic political consensus, Pakistan has been able to turn the tide.
Our National Counter Extremism Policy focuses on the Rule of Law, Service Delivery, Citizens Engagement, Media Engagement, Integrated Education Reform, Reformation, Rehabilitation, Reintegration, and Renunciation of terrorism by extremist elements and Promotion of Culture as its major facets, she added.
The Foreign Secretary said Pakistan supports SCO consensus that as we engage in the fight against terrorism, we must respect the norms and principles of international law, UN Charter and shun double standards.
Janjua said that terrorism cannot and should not be identified with any religion, individual countries or nationalities.
She said SCO holds special significance for Pakistan. Pakistan takes pride in becoming a full member of the SCO which offers a unique new model of inter-state cooperation for peace, security, connectivity and sustainable development.
Tehmina Janjua said SCO holds tremendous potential for connectivity, trade, energy and economic development. It can lead to progress and prosperity for our entire region.
She said Pakistan looks forward to bringing further vitality to this vibrant organization. With a consumer market of over 200 million people, vast business potential and a rapidly modernizing infrastructure, Pakistan offers the SCO enormous opportunities for mutually beneficial cooperation.
She said Pakistan's historical and cultural ties, as well as strong economic and strategic links with the SCO members, can act as an enabler in realizing the SCO's vision.