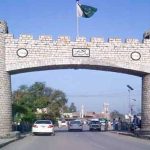 NEW YORK: Pakistan's permanent representative in United Nations (UN) Maleeha Lodhi said on Tuesday that Pakistan is willing to share anti-terrorism experience with other countries.
Maleeha Lodhi was talking in Shanghai Cooperation Organisation (SCO), where UN general secretary Ban Ki-Moon was also present. She said that Pakistan's role is very important in maintaining peace in the region.
Maleeha said that Pakistan wants permanent membership of the SCO and also willing to share experience of fighting against terrorism, with others.