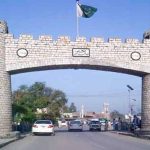 ISLAMABAD: Defense Minister Khurram Dastgir has said that Pakistan attaches great importance to its historical relations with Saudi Arabia and Iran.
Addressing a seminar in Islamabad on Thursday, he pointed out that Pakistan's relations with Saudi Arabia and Iran are of different nature.
He said Pakistan's defense and economic relations with Saudi Arabia have deepened while with Iran we are cooperating in anti-terrorism efforts.
He said Gwadar and Chabahar port of Iran could play an important role in regional development.
The Defense Minister said Pakistan is desirous of good relations with its neighbors.