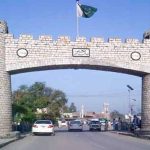 ISLAMABAD: Supreme Court (SC) on Wednesday resumed hearing of Panama after a break of two weeks.
A five-member larger bench headed by Justice Asif Saeed Khosa conducted the hearing. Other judges in the bench include Justice Ejaz Afzal Khan, Justice Gulzar Ahmed, Justice Sheikh Azmat Saeed and Justice Ijaz-ul-Ahsan.
During the proceeding, Justice Sheikh Azmat remarked that documents of agreement between Minerva Financial Service Limited and Prime Minister Nawaz Sharif's son Hussain Nawaz are missing from the very first day.
He asked defence lawyer Salman Akram Raja to present the documents.
Salman Akram Raja assured the court to submit the record at earliest and argued that Minerva Services is looking after London flats.
He further told court that Hussain Nawaz owns London flats since 2006 and if anyone has any other proof against it, he must present it.