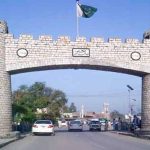 PARACHINAR: The sit-in against Parachinar twin-blast continued for seventh day as the protesters rejected the Prime Minister's compensation package for the victims family.
More than 70 people had lost their lives in two suicide blasts on last Friday of the Ramazan. The relatives of the victims and Bangash and Turi tribesmen have set up a sit-in camp at Shaheed Park.
According to local journalists, the protest was being intensified as small and big processions were coming to Parachinar from other cities of Kurram Agency to express solidarity with the victims.
The civil society and Shia community have set up protest camps in other cities including Islamabad to express solidarity with the Parachinar blast victims.
A tribal elder and participant of the sit-in Shabir Hussain Sajidi confirmed to BBC that the protesters have rejected the prime minister's compensation package and demanded COAS Gen Bajwa to visit Parchinar for direct talks with the protesters. He was of the view that the army chief was only top official who could solve this issue. Therefore, he added, the army chief should meet the victim families.
Meanwhile, according to reports, the local political administration is not allowing the journalists to entre into Kurram Agency for coverage of the protest. Similarly, Rehman Malik and Faisal Karim Kundi, PPP leaders, claimed that their helicopter was not allowed to land in Parachinar city. They were going to Parachinar to express solidarity with blasts' victims.