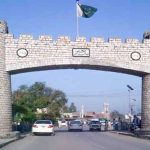 NEW DELHI: The scheduled meeting of Pakistan Cricket Board (PCB) and Board of Control for Cricket in India (BCCI) over the issue of Pakistan-India cricket series is underway in New Delhi today (Tuesday).
According to details, the venue was changed from Mumbai to New Delhi.
Talking to newsmen before the session, the PCB chairman Shahryar Khan stated that the series is due in December as per India's agreement. Zealous chief said that he is not terrified of such acts and will only leave after taking approval on Indo-Pak cricket series. Khan assured to convince Indian officials in today's meeting.
In the wake of Shiv Sena's protest, the International Cricket Council (ICC) has also withdrawn Pakistani umpire Aleem Dar from serving duties in the ongoing one-day series between India and South Africa.
Dar was called in to officiate in the series and was also scheduled to umpire in the fourth and fifth ODIs in Chennai and Mumbai on October 22 and 25 respectively.
The decision came in after atrocious Monday s incident in Mumbai.
"Under the present circumstances, it will be unreasonable to expect from Aleem that he will be able to perform his duties to the best of his abilities," an ICC spokesman said.
Earlier on Monday, shortly before scheduled meeting of Pakistan Cricket Board chief Shahryar Khan and new BCCI President Shashank Manohar, some 50 members of the Shiv Sena Hindu militant outfit stormed the board's headquarters at Wankhede stadium in Mumbai.
The extremists carried saffron flags symbolic of Hinduism and black flags to condemn resumption of Indo-Pak cricketing ties, shouting anti-Pakistan slogans.
Shiv Sena fanatics were holding placard bearing slogan "Shaharyar Khan Go Back"and threatened that they would not allow cricket series between Pakistan and India.
Police also apprehended around 20 protestors and tightened security at the site.
"In no way, the dialogue will be stopped. BCCI has never compromised with national interests," he said.
Condemning the attack on BCCI headquarters in Mumbai by Shiv Sena workers, ICC president Zaheer Abbas said politics should never be mixed with sports.
Abbas, who is also a former Pakistan cricketer, said: "It is not a new thing. It has been happening for long. But being the ICC president, I want cricket to spread all around the world."
Meanwhile, Chief Executive of International Cricket Council (ICC) David Richardson regretted the attack on BCCI office by the Shiv Sena extremists.
Addressing a news conference in Dubai, he said the cricket playing nations should promote mutual cooperation.
Shaharyar Khan and head of the PCB s executive committee Najam Sethi arrived in India on Sunday in a bid to convince the BCCI for December s planned test and limited-overs series in the United Arab Emirates.
Both sides have signed an agreement to play at least six times from 2015-2023, but the India board needs its government s approval to revive cricketing ties with Pakistan.
Further, the PCB chief had also discussed the planned series with BCCI secretary Anurag Thakur on the sidelines of the ICC meeting in Dubai this month.
Monday s protest is the third incident by Shiv Sena workers where they have protested against any Pakistani national.
First they used threats to force the cancellation of an appearance in Mumbai by Pakistani singer Ghulam Ali and after few days they targeted former foreign minister Khurshid Kasuri s book launch organisation Sudheendra Kulkarni in Mumbai.