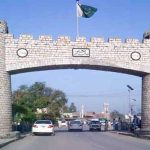 Lahore: The Pakistan cricket team will only play two Test matches in Sri Lanka during the next series, according to individuals familiar with the situation.
According to the report, Pakistan was supposed to play three one-day matches against Sri Lanka, but the series has now been reduced to only two Tests.
The sources said the Pakistan Cricket Board (PCB) accepted Sri Lanka Cricket's request to postpone the one-day series since Sri Lanka is hosting a domestic T20 tournament at their home venue in July-August.
The World Super League did not include the three-match ODI series.
In July and August, Pakistan will host two Test matches against Sri Lanka on their home field.