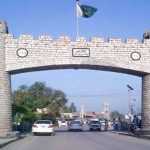 ISLAMABAD: The Pakistan Electronic Media Regulatory Authority (Pemra) on Wednesday warned the cable operators against becoming part of illegal activities.
The media watchdog, in a statement, said that immediate action would be taken against cable operators found involved in suspending or interrupting transmission of TV channels.
The authority directed the cable operators to follow the Pemar rules and regulations or else strict action would be taken against them.