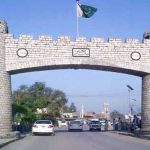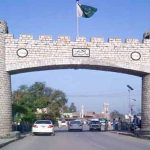 LAHORE: Former chief minister of Punjab Chaudhry Pervaiz Elahi along with his colleagues and former members of the Punjab assembly announced to join Pakistan Tehreek-e-Insaf as PML-Q president Chaudhry Shujaat Hussain has expelled Pervaiz Elahi from the party.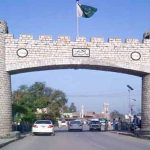 Talking to newsmen along with PTI leader Fawad Chaudhry after meeting PTI chief Imran Khan, Pervaiz Elahi said, "we stand firmly with Imran Khan and will continue to stand in the future. We have complete faith in Imran Khan's leadership and we are grateful that he gave us the opportunity."
Parvez Elahi said that he and his colleagues would always be with Imran Khan. "We will do everything that will benefit the country and Punjab, we will never do anything that will harm our party PTI."
PTI senior leader Fawad Chaudhry said that Pervez Elahi will be made the president of Pakistan Tehreek-e-Insaf. He said that the court arrest movement would start from tomorrow. Shah Mehmood Qureshi would also court arrest tomorrow.
Meanwhile Chaudhry Shujaat Hussain has terminated the basic membership of Pervaiz Elahi under the party constitution 2006 and announced that all the posts given to Pervaiz Elahi have been declared null and void.
Chaudhry Shujaat said that Pervaiz Elahi should not associate himself with Muslim League-Q in any way in the future because the identity and reputation of the party is being affected due to his statements.
It should be noted that Chaudhry Shujaat Hussain has already sent a show cause notice to Pervaiz Elahi and other leaders.