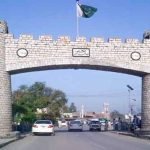 PESHAWAR: A Peshawar man opened fire at his siblings after a fight over the adding too much sugar to a beverage (sharbat) prepared for iftar.
The man has been identified as Ishaq. His brother and sister were killed in the firing incident.
The incident occurred in the jurisdiction of the Mathra police station.
Ishaq fled after the attack. The police have formed a special team headed by the rural SP to arrest him.