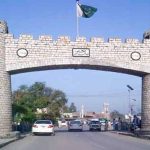 PESHAWAR: The Peshawar High Court has warned of issuing a stay order on Senate elections if the Khyber Pakhtunkhwa Assembly does not swear in as an MPA Baldev Kumar, who is accused in the murder of a slain lawmaker of PTI on minority seat, Sardar Soran Singh. During a hearing on Friday in Peshawar High Court regarding the oath-taking, the court ordered Kumar be sworn in as an MPA. The failure to do so will lead to the issuance of stay order on Senate election due on Saturday (tomorrow), said Justice Ikramullah Khan.
The court also sought a response from the advocate general of KP regarding the oath-taking of Kumar.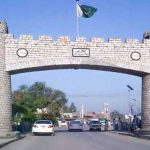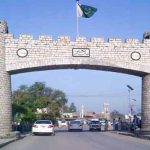 On February 27, Kumar was produced in the KP Assembly or taking oath as MPA on the orders of the Peshawar High Court, but he had o be escorted out to the assembly lobby with the help of security personnel when PTI MPA Arbab Jahandad hurled a shoe at him.
On February 8, PHC had directed the KP Assembly speaker to issue order of production of Kumar, the petitioner, to administer his oath as an MPA of KP on minority seat in terms of Article 65 of the Constitution.
He had filed a separate petition with Peshawar High Court, seeking permission to attend KP Assembly proceedings.
Kumar was accused in Soran Singh's murder in April 2016 and was facing a trial by an anti-terrorism court in Peshawar. He was second in the list of PTI's candidates on a reserved seat for minorities, Soran Singh being the first.