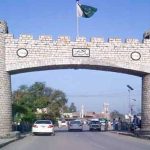 ISLAMABAD: Days after the national carrier's flight PK-661 crashed near Islamabad, killing all 48 people on-board, PIA chairman Azam Saigol tendered his resignation from the post on Monday.
According to PIA spokesperson Danyal Gillani, Saigol tendered his resignation on 'personal grounds'.
Popular singer-turned-evangelist Junaid Jamshed, two Austrians, and a Chinese national were also on the PIA flight PK-661, which came down in the hills of Gagan, in Batolni village, some seven kilometres away from Havelian city, at around 4pm.
According to the airline, the plane was an ATR-42 turboprop aircraft, which lost contact with the Air Traffic Control (ATC) at Islamabad's Benazir International Airport en route from Chitral.
Saigol had blamed engine failure for the deadly crash. "I think there was no technical error or human error," he told a news conference last week. "Obviously there will be a proper investigation."
Meanwhile, the airline temporarily suspended on Monday its ATR operation as a second aircraft reported technical issues shortly before it was supposed to take off overnight.