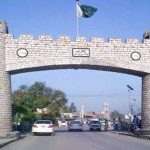 LAHORE: Pilot in-charge of a Beijing-bound flight of Pakistan International Airline (PIA) that took off from Tokyo let a foreign woman in the cockpit violating the flight code.
Flight PK-853 witnessed violation of the international aviation code as the captain gave 'an exclusive tour of the cockpit' to the woman passenger after asking all the crew to exit the cockpit.
Spokesperson for the national airline, Danyal Gilani has said that statements of all the crew onboard would be recorded once the plane lands in Chinese capital.
Last week, a PIA pilot was reported to have fallen asleep with 305 passengers onboard, leaving the control to subordinate.
The flight was enroute London from Islamabad.
On January 20, crew of a PIA flight PK-743 had at least seven passengers travel to Madina while standing in the aisle owing to excess number of passengers onboard.
The flight had departed from Allama Iqbal International Airport and all seven persons stood the entire four-hour journey standing in the aisle which was a serious security breach.
The pilot and stewardess were reportedly served notices by the aviation authorities in Pakistan.