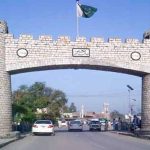 ISLAMABAD: A major economic relief package has been approved at a meeting of government's economic team chaired by Prime Minister Imran Khan.
According to details, Rs3000 per month will be granted to seven million daily wagers across the country. A Rs200 billion relief package for exporters was also approved in the meeting.
According to sources, PM Imran Khan will also announce a package on Tuesday to provide tax relief to construction industry.
Prime Minister Imran also ordered to closely monitor coronavirus situation in the country and directed to take special care of poor.
During the meeting, economic team also briefed PM on current economic situation of the country.